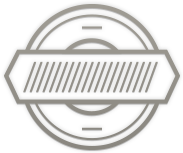 Awash in the booming modernization of Randolph Street, the simplicity of Lone Wolf conjures up a distant yearning for a return to the neighborhood bar aesthetic. Simple yet classy, the men behind the large, U-shaped bar are armed with an extensive array of intoxicants suitable for the wide variety of cheeky characters in habituation.
Though pricey, the selection of infused sorbet sgrippinos and darker, more aromatic cocktails easily satiate the refined palates of the many mingling mixology parvenu. In the province of grain fermentation, eight solid local craft brews run the taps and bombers are available from the ice box. From the vine a selection of wine atypical to the corner tap is available.
Opposite the bar, the simple space is filled out by near wall to wall booth seating appended by some low tables. When accompanied by the dim lighting and perfectly pitched, droning rock and roll, the scene is entirely cheerful noir.